Benefits Of Granular Fertilizer Pellets For High Crop Yield
Posted by Admin on September, 01, 2020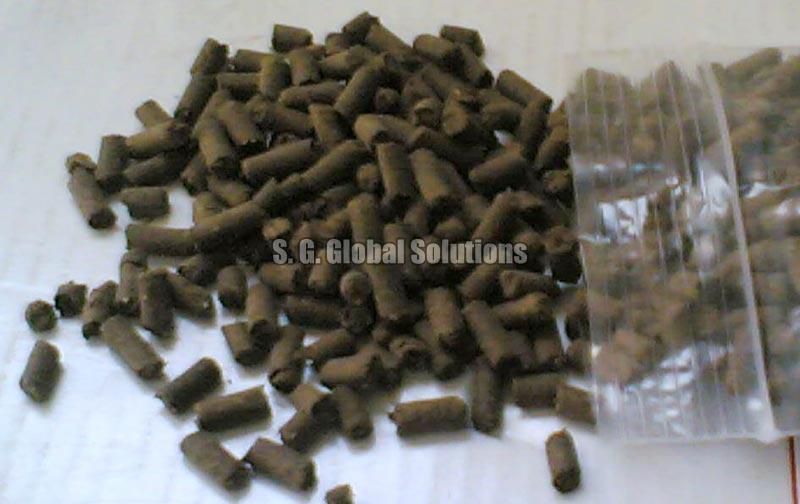 To make your crop healthy it is important to add fertilizer to the soil at regular intervals. Fertilizer has been traditionally beneficial for the growth of crops. Plants need to have adequate nutrients to grow and produce fruit. However, Fertilizers plays an important role in the growth of the plants.
Fertilizer Pellets are also called granular fertilizer and are sprinkled over crops in powder form. Fertilizer pellets are beneficial because they are rich in nutrients and are absorbed by the plants at a slower rate. A granular form of fertilizer pellets can be advantageous for the growth of the plant. Several Fertilizer Pellets manufacturer offers high-quality composition and it can be applied with a traditional fertilizer spreader.

Fertilizer pellets are homogenously granule mixture composed of combining various raw materials. Fertilizer pellets are uniformly sized contains all the nutrients for the better growth of crops. However with the passage of time and use of advanced technology in Agriculture liquid fertilizers are high in demand, but fertilizer pellets are more beneficial for crops as compared to Liquid Fertilizers. Here are some of the benefits of using Fertilizer pellets as:
Inexpensive
Fertilizer pellets are available at affordable prices and can be applied during dry and hot times of the year. Fertilizer pellets are available in the sack of 10 kg and are cheaper in bulk while purchasing. However liquid fertilizers are available at costlier prices in the market.
Easy Storability
Since Fertilizer pellets are in the form of granular form it can be stored easily. Dry fertilizer pellets have a long shelf life. These Fertilizer pellets can be stored for a longer period and can be used for other seasoned crops.
Efficient & Environment-Friendly
One of the most effective advantages of Fertilizer pellets is that it is not affecting the environment and has high strength for crop growing capacity. Environment-friendly fertilizer pellets can save the soil from destruction and it can increase its growing capacity. Fertilizer pellets do not damage the crops and produce healthy plants. It improves the poor quality of land and increases crop yield.
Few Applications Needed
For the effective growth of plants, slow-release fertilizers can help to keep the plant longer into the season which also required fewer applications. However, chemical fertilizers require lots of applications for better growth of plants.
High Production Capacity

These fertilizer pellets have high production capacity than other liquid or chemical-based fertilizers. Due to its characteristics, it is highly demanded by farmers and they can earn a higher return on their investment. Dry Fertilizer pellets can improve the water-retaining capacity of the soil. It helps in increasing the micro-organism in the soil.

There are various other advantages of using fertilizer pellets hence these are very popular choices among farmers. The Fertilizer pellets are available in brown color in 10kg sacks making it easier to sprinkle over any farm size. But before purchasing the fertilizer pellets from any manufacturer make sure you make proper research online to get the best deals at affordable prices. Many big brands of fertilizer pellets manufacturer offer a quality product with customer-friendly prices.
This entry was posted on September, 01, 2020 at 22 : 43 pm and is filed under Fertilizer Pellets. You can follow any responses to this entry through the RSS 2.0 feed. You can leave a response from your own site.