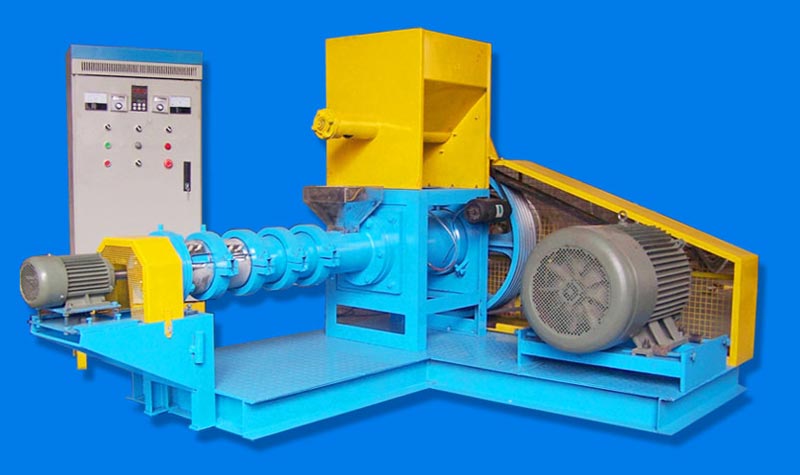 You might be wondering how the plastic tube that you would be using quite often is made of? Similar to plastic tube, there are other materials like copper wire, plastic sheets and various other products that are made of Extruder machine. As the very name suggests, this is a machine which uses the extrusion process, which is a process to make an object with cross sectional profile. Of course, there are several Extruder Machine Manufacturers in India and also in other parts of the world.
How does the machine work?
The function of Extruder machine is rather simple, but it is a vital step in the product that is being manufactured. This is a machine which is used to pull or push the materials of a particular preset shape and cross section and having a continuous length. The raw materials used for making of the product are pushed through an opening at the top of the machine. The raw materials are now pushed with the help of a helical blade to the dye. The finished product is extruded through the preset nozzle or opening.
This machine is found to be extremely useful in making products with several cross sections. The other salient features of Extruder machines are summarily mentioned here:
According to some of the Extruder Machine Manufacturers in India and in other parts of the world, extruder machines are an ideal option to produce brittle materials like plastic, glass and various such other materials. It is also considered an ideal option for producing tubing products like plumbing pipes, electrical conduit pipes as also cladding sheets and various other similar products.

In some cases, the raw materials may have to be heated to melting point before they are fed into the extruder machine. In such cases, the heated product is pushed into the Extrusion machine with screw or helical blade attached to the shaft. According to experts, this operation is similar to injection molding process. The helical blade moves the raw materials in preset quantity to the dye from where the finished product is pulled out of the machine.

The machine can also be used in some of the food processing industries and more so in industries producing animal feeds.
Machine customized:
Extruder Machine is also custom designed to suit the needs of any particular industry. They are available in different sizes; in fact, there are extruder machines with a capacity of 100 Kg per hour to 10 MT per hour. It is also customized with varying pallet sizes.
This entry was posted on January, 23, 2020 at 12 : 42 pm and is filed under Extrusion Machine. You can follow any responses to this entry through the RSS 2.0 feed. You can leave a response from your own site.