How To Select The Best Extruder Machine?
Posted by Admin on February, 04, 2020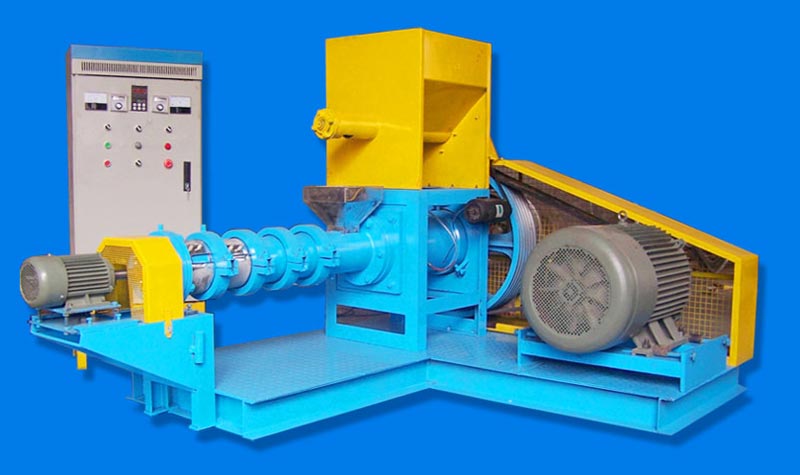 An extruder machine is the backbone of the processing industry. It is a device to use edge tool for processing ingredients. Then, they are used in processing completed products. This machine is developed to carry ingredients and force them through the gun barrel using a screw. It carries and also forces them out from the barrel.
Extruders have following parts of equipment:
1. A barrel which covers the screws and ingredients
2. The screws move and blend the ingredient
3. It has water-steam locks which act as restriction points to filter the materials processed
More or less all the processing industries are dependent on the extruder machines in Punjab. Some industries like noodle making, plastic product manufacturing use extruders. These machines have varied uses for the processing of plastics, rubber and metal parts.
Types of Extruder
There are general and specific extruders. Suppliers categorize products by the material extruded. Here is a list.
1. Moist Extruders
2. Moist extruders are operated using heat to process materials.
3. Dry extruder
4. Uses the ingredients which are preheated. Hot extrusion machines form plastic, rubber, metal, or composite products. They are also used in hot spinning, making metal parts, rotating disk and to rotate the metal to flow.
5. Plastic extruders
6. Designed for plastic materials in pipe extrusion
7. Profile extrusions are used to for sheet extrusion applications
8. Thermoplastic extrusion is used to process the thermoplastics
9. Rubber extrusion machines are used for processing rubber materials
How to select the right machine?
Selecting the machine requires a thorough analysis of the machine from different points of view. All different parts and functioning can be checked for specific purposes. Here is a checklist.
1. Selecting extrusion machines need an investigation of extruder screws. You should also check the other parts like barrels, and tips.
2. You should also check the surface treatments for extruder screws.
3. It should be made of tool steels, and have wear-resistance properties.
4. Some other features to consider are crew section lengths, flight depth, flight pitch, and a length-to-diameter ratio
Types of screw used in extrusion machines
There are four types of screws used in such machines; Three-Piece, Four-Piece, Locking Ring, and Free Flow.
Features of Machines
It has consistent feeding and should work for uniform melting. Good intrusions offer steady pumping and can provide consistent mixing action
You can choose the extruder machine manufacturers in Punjab
1. They maintain a huge inventory of the best quality machines
2. Get machines usable for any industry
3. Get quality equipment produced going through manufacturing norms by the manufacturers of extruder machines in Punjab.
4. Price discounts and exceptional customer service
5. Transportation to doorsteps
This entry was posted on February, 04, 2020 at 13 : 10 pm and is filed under Extrusion Machine. You can follow any responses to this entry through the RSS 2.0 feed. You can leave a response from your own site.