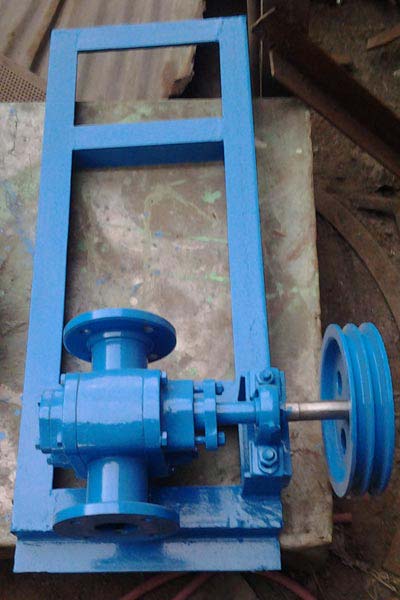 There are a lot of pumps available in the market for moving molasses, and other viscous liquids like honey, wine, etc. Choosing any type of pump depends upon the type of viscosity the liquid has. There are many molasses pump exporter in India who takes well care of different demands of the industries.
Particular pumps are multi-purpose and can be used for almost every application.
Molasses Pumps
This pump is also known as air diaphragm pumps. These are good for all type of viscous material with no solids like molasses. It is especially used to pump liquids of high viscosity like oil, food, molasses and highly corrosive solutions, sewage waste and slurries.
However, these need to be cleaned frequently after use so as to prevent logging of any material left behind and hardening. Any mess inside that gets hardens can straightaway prevent the ball check valves from forming a proper seal. This leaves the pump chugging but not moving anything.
The manufacturers of the molasses pumps can help in customization of these products. They can manufacture it in different materials and sizes according to the demand of customers.
Flex Impeller Pumps
Flex impeller pumps are also available as an affordable option. But you need to specify a high-pressure impeller for the best results. Also, you must be careful to start slow/high-torque so that the impeller does not get burnt down while priming.
Factors that determine the quality of a pump
1. Viscosity
Viscosity that the pump allows to transfer from it determines the quality of a pump. Some are able to transfer only a low level but still, others are also able to handle high viscosity levels.
2. Mechanism
This is the next factor to consider while selecting a fluid transfer pump. Conventional piston or vacuum is mostly used in all. But some molasses pump exporters also offer pumps without critical fitting parts. This type ensures there are no parts that will wear over time effect. Hence, it guarantees a long-lasting pump.
3. Safety
Safety considerations are a must. It is essential to choose a pump that utilizes a closed delivery system to ensure the safe transfer of the liquid or any type of fluid like molasses without leakage, squishes or spills.
Consider these factors to buy the best quality product. You can also search for reliable molasses pump exporters and suppliers in India that possess following features.
• High performance
• Durable products
• Timely delivery
• Customized solutions (on packaging also)
• Client-centric approach
• Ethical business policies
• High-quality