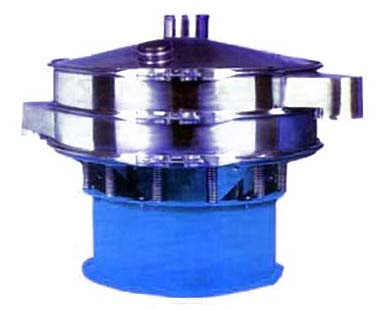 A sieve is an instrument, which removes unwanted elements from a mix while retaining the desired content. These are particularly useful in separating big objects from more finer or granular ones. The resulting pure material is further used for processing requirements. So in general, sieving can be described as a technique for separating particles of different sizes. Sieves of different sized holes are used for different purposes; a sieve with fine small holes can be effectively used for separating finer material like flour from impurities. The size of the particle governs the size of the holes in the sieve for sifting purpose. The sieving machine manufacturers in India provide a range of sieving machines like, Vibrator Screen, Rectangle Type Sieving Machines, Shaker Type and Rotary Screens.
Industry Standard Sieves or Strainers
Some of the strainers used in the industry are simplex basket strainers, duplex basket strainers, and Y strainers. Most of the high-end industry solutions make use of auto or self-cleaning strainers since these are more efficient in automatically filtering the particles or the solution.
The sieving machines produced by the sieving machine manufacturers in India are briefly discussed below.
Rotary Screen Sieving Machines
Rotary screen sieves are used for separating diverse types of particles. These sieving machines have low operating cost and are easy to maintain. The ease of manufacture for these machines allows the manufacturers to deliver these sieving machines in bulk in the shortest lead-time.
Vibratory Screens
These kind of sieving machines are particularly useful for screening and grading diverse materials into smaller and finer particles. These machines are crafted using the latest technology and are very easy to install. Their user-friendly operation makes them a great choice for use in the industrial setups. These kinds of sieving machines are extensively used for separating minerals, spices, construction material, chemicals, coal particulate, boiler bed material etc.
Rectangle Type Sieving Machine
Sieving machine manufacturers catering to clients requiring grading and screening of raw material of different industries such as chemicals, electronics, food and metallurgy provide them with precision engineered rectangle type sieving machines. These machines are designed to sift and obtain fine and pure liquid and products free of dust while maintaining the complete integrity of the product.
Shaker Type Sieving Machines
These kinds of sieving machines are useful for sifting both wet and dry kind of particulate. These machines operate at very low noise and are very precise in screening the impurities from the material.
The sieving machine manufacturers in India easily customize the machines depending upon the requirements of the clients. The clients can in fact provide their own technical specifications and have the sieves tailored to those requirements and specifications.